Trade Show Models
We have the most talented, smiley, self-motivated, energetic trade show models around! We hand select everyone on our team. You won't find better rates for such beauty AND brains!
Demo Programs
Get the success your brand needs by going right for the source. Increase sales and brand awareness within a store, and a very targeted demographic. How do you expect shoppers to spot your product out of hundreds on the shelf? 9 times out of 10, they buy what they know. Demos are a necessity for new brands!
Street Teams
Increase brand awareness by targeting mass crowds of commuters and event goers specifically relevant to your brand! Pass out flyers, coupons, product samples, etc. Not sure where to start? We can help, we have staff that know their cities like the back of their hands and have experience with these programs. Let us "pound the pavement" for you!
Product Seeding
Need to get your products in the hands of consumers and have limited funds? We have relationships with many companies across the nation, including large corporate headquarters with thousands of employees. If you have a product people would use at work, we have the connections to get it in their hands for low or even no cost to you aside from product and our coordination fees. The same goes for a product associated with health, fitness, or yoga.
---
---
---
Event Management
Let us handle all of the details for your upcoming events so you don't have to! From trade shows, to launch parties, to networking events, to festival booths; we've got you covered! Our management staff is full of industry veterans that know the ins and outs of any event and can think on their feet.
Product Specialists
Our staff are both familiar with and very capable of learning the ins and outs of your products. They can be trained to do presentations or product demonstrations and are also able to take prompting cues or follow rehearsed scripts.
Event Photographers
Why not capture the moments of your events with a professional? We offer photographer and videographer add-on services so you can make it a one stop shop!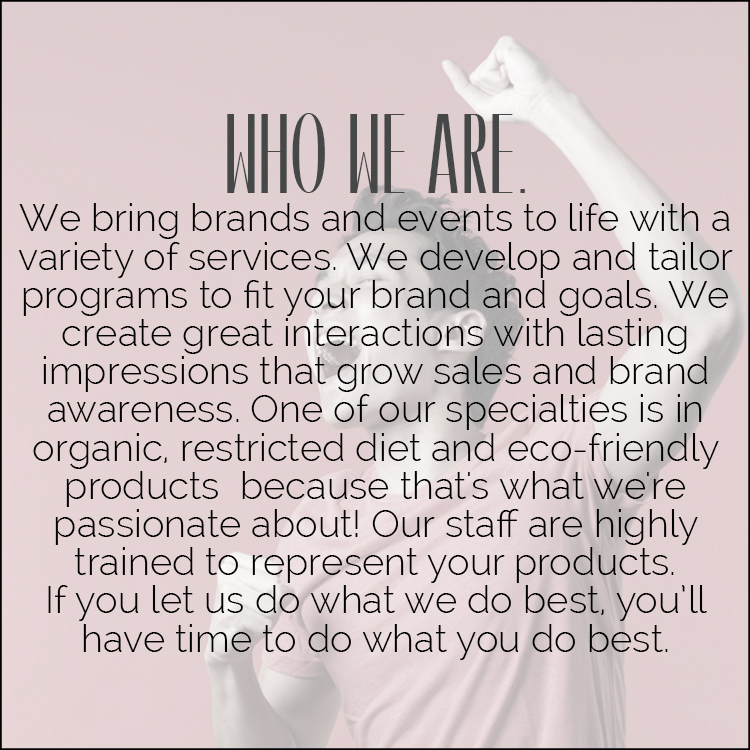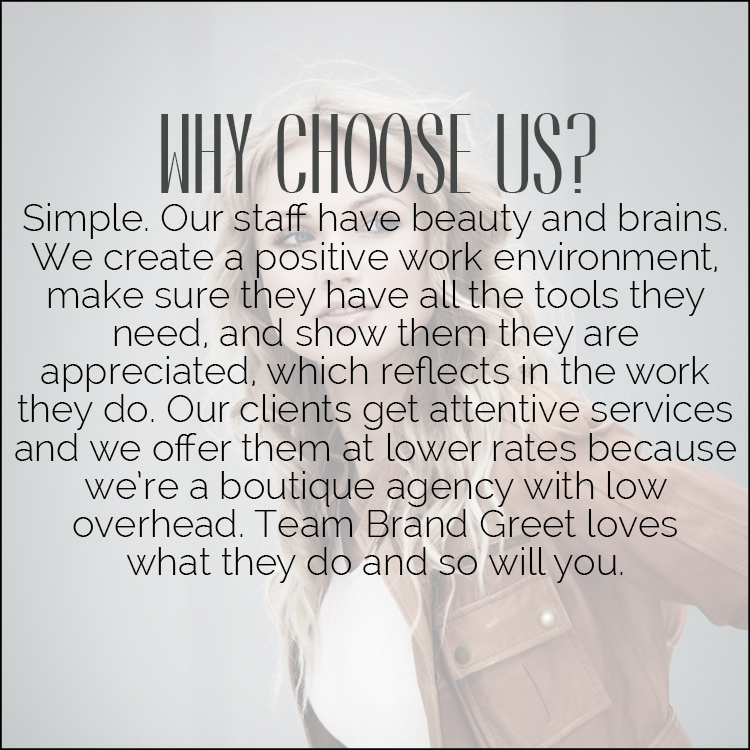 What staff are saying about us…
Brand Greet is an awesome company to work for!  The staff are friendly, flexible, and very good about communication and making sure you have all you need to be successful while in the field.  In addition, they make sure you're compensated very quickly (within a week or 2) of your events, which makes it all the more worthwhile! Laura B.
I work with Brand Greet as a promotional and trade show model, and they are great! I know I can call about any questions and concerns, and they are great at communicating with us. They are a great company to work for. They pay well, they're flexible, and they're very friendly. When I'm working with Brand Greet, I know they have my back. Daniel S.
List of Services
PROVIDED NATIONWIDE
Trade Show Models
Promotional Models
Product Specialists
Fitness Models
Brand Ambassadors
Product Presenters
In-Store Demo Programs
Event Management
Guerilla Marketing
Sampling Programs
Street Teams
Flyering Programs
Product Seeding
Field Marketing
Experiential Programs
Alcohol Promotions
Alcohol Tastings
Shot Girls
Experiential Consulting
ADD-ON SERVICES AVAILABLE
Event Photographers
Event Videographers
Event Hair & Makeup Artists
Event Stylists
Upcoming Events
JULY
Lady Gaga Tour
Forecastle
National Association of Broadcasters 2014
HDI Conference & Expo
AUGUST
Whole Foods Demos
Mariano's Demos
Summer Set
Lollapalooza Event Parties
SEPTEMBER
Entrepreneurial Women's Conference