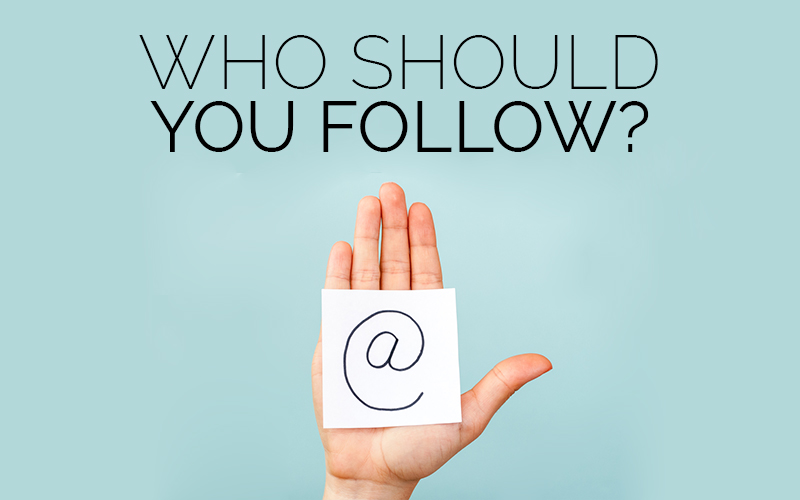 Whether you're just starting to get your business involved in the trade show industry or whether you're already a semi-pro, there are ALWAYS new 'tricks of the trade' and a variety of informative tips floating around out there. Here are a 10 of our favorite trade show blogs to follow, some of our favorite pointers by them, blog posts and how/where to follow them!
1. Melissa P. Michel
This chic is our is numero uno 'go-to' for some different ideas on trade shows, event displays and some awesome marketing/social media tips. Have a trade show coming up? Download your exhibitor checklist here, from Melissa's blog. Make sure to hop over to Twitter and follow her @melissapmichel for more everyday ideas.
2. Trade Show News Network
Another GREAT follow is @TSNN_com_US. Tweeting hourly about EVERYthing you will need for your trade show: displays, search their online venue directory, going green tips, social media, etc. Check out their 2013 Top 250 US Trade Shows and let's not forget the 2013 Top 50 Canadian Trade Shows. You can find more interesting and helpful information on their website at www.tsnn.com. They also seem to LOVE their coffee, just like we do!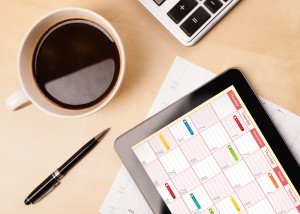 3. Trade Show Blog
Need some great giveaway ideas for your upcoming trade show? The Trade Show Blog recently posted 9 Best Trade Show Giveaways for 2014 – GREAT ideas! Who doesn't want a mason jar tumbler to use at their next event or show to keep them hydrated! And just in case those ideas weren't enough, here is another blog post of 5 Unique Trade Show Giveaways. Follow their stream of awesomeness @TradeShowBlog on Twitter. www.thetradeshowsblog.com
4. Skyline Exhibits
Never miss a trade show beat by following @skynlineexhibits on Twitter. Whether it's maintaining your booth from year to year, getting more foot traffic to your booth or key marketing components, Skyline Exhibits has it all. Visit their site at www.skyline.com.
5. Evvnt
Evvnt is a great blog to follow if you're a brand ambassador, needing trade show information, are planning any type of event, or are in need of marketing pointers. Here is one of our favorite blogs by Evvnt, Top 10 qualities that show you are a born event manager. Follow Evvnt on Twitter @evvnt and for more information check out their site at www.evvnt.com.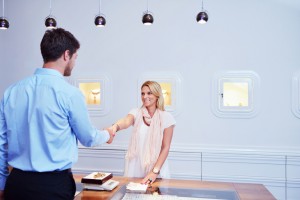 6. EXHIBITOR Magazine
Ever wonder if digital leads are better than paper leads at a trade show? Exhibitor Magazine has your answers on lead management. How about a better way to cut down on your waste at a trade show? Learn about waste management and think more 'green' with your displays and packaging! Get more exciting news and 'green' tips by following @EXHIBITOR on Twitter and by visiting www.exhibitoronline.com.
7. Trade Show Displays
As a store offering trade show displays and graphics out of California, they also have a great blog going on, offering information on not just their displays but other various tid-bits such as 6 ways to get the most from leads and Three good reasons to expand your trade show display. We follow @tsdisplays on Twitter and you can get more useful info from their blog.
8. Live Marketing
We love this particular blog, Live Marketing Blog, because there is an abundance of trade show tips, articles AND some handy marketing info! They're on a few different social media platforms, all listed on their blog, but we follow them on Twitter @livemarketing. They recently tweeted 8 Tips to Help You Manage Your Event's Big Data via @BizBash. Visit them at www.livemarketing.com.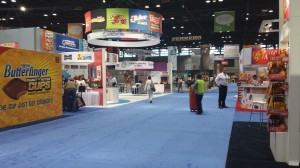 9. Pickevent
Pickevent has a great source of information for those that are planning events or trade shows. From what apps to use at your event, how to deal with a passive aggressive audience  or knowing what to do AFTER your event, they cover it all! Pickevent retweets a ton of great articles from other Twitter friends as well. All useful information. Follow @Pickevent and stop by their website, www.pickeevent.com!
10. Exhibit & Event Marketing Association (E2MA)
Here you can subscribe to a community blog via E2MAssoc and receive notices when a new blog is posted… all of course pertaining to the trade show industry. They have a steady flow of 'Did You Know' blurbs on Twitter as well, @E2MAssoc. "#DidYouKnow: The No. 1 thing people remember about your exhibit isn't the great graphics, it's the staff." Check out their website at www.e2ma.org.
With all of the information that is out there, via these great blogs, we hope THIS post gives you a little more knowledge to keep in mind through your trade show journeys. Tweet your trade show experiences and thoughts at us @BrandGreet!
---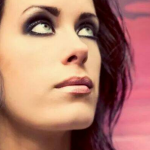 Author: Holly Feagle
Holly Feagle writes for Brand Greet's blog, among the many other hats she wears such as our social media gal, event planner, designer, and more! She's a creative, artistic soul, who loves animals, laughter, event planning, all the little details, and has a huge heart! We're very happy to have her around!
---